FAQs
HOW LONG DOES IT TAKE TO FINISH A PORTRAIT?
The time it takes to complete a portrait varies with the size and nature of the subject matter and also the waiting list at the time. It usually takes on average about three weeks to complete a portrait. If shipping is required the delivery time will vary depending on the destination. When you commission a portrait we can discuss the estimated completion date. If there is a specific time that you have in mind I will do my best to accommodate it. Gift certificates are also a nice option if the portrait is being given as a gift and the recipient can then receive a portrait at a later date.
CAN I SEE THE PORTRAIT BEFORE IT'S COMPLETED?
Absolutely! I want to make sure that you are completely happy with your commission so I will send you a photo of the final portrait and if there are any adjustments you wish to make then we can discuss them together.
WHAT TYPE OF MATERIALS DO YOU USE?
I am committed to creating a portrait that captures the unique personality of your pet in the most realistic way possible. In order to do this my portraits are hand drawn using only the finest quality materials. I use a mixture of Faber Castell Polychromos and Caran D'ache Luminance colour pencils on high quality acid free paper to preserve the longevity of the drawing. I look forward to hearing from you so we can share in the process of creating something that is customized and special to you.
IS SHIPPING INCLUDED IN THE COST?
No. Shipping costs will vary depending on the size of the portrait and the desired destination. These costs will be added to the invoice and you will be able to see them prior to making your payment. You will also receive a tracking number to follow up on your delivery.
HOW DOES THE PAYMENT PROCESS WORK?
Full payment is required before beginning your commission. Once you have chosen a size for your portrait and any other variable that may change the price (ie. multiple pets, full body portrait, shipping costs, etc.) an invoice will be sent to you and payment can be made. Once payment is complete your commission will placed on the wait list at the time.
IS A PORTRAIT REFUNDABLE?
Portraits are non-refundable. You will be able to view the portrait before it is completed and we can discuss any changes or adjustments that you would like make to the final product.
WHAT KIND OF PHOTOS DO YOU NEED?
I rely completely on your photos to get a clear sense of the pet I am drawing. It is best to provide clear, bright digital photos. A close-up that shows a true depiction of eye colour and distinctive features of your pet are helpful to making the portrait as accurate as possible. Of course if you are providing photos for someone else or you don't have one great photo, then I can work with multiple photos to come up with a beautiful portrait.
CAN YOU DRAW MULTIPLE PETS IN ONE PORTRAIT?
Yes! I would like to make your portrait as special to you as possible. If you would like to add multiple pets in one portrait then we can discuss the best layouts for the portrait and any additional costs can be discussed as we design the final product.
HOW IS THE PORTRAIT SHIPPED?
All portraits are carefully wrapped and placed between stiff boards so they can be shipped flat. I take great care in ensuring that your portrait will arrive in excellent condition as though I was giving it to you in person. You will be given a tracking number when your portrait is shipped so you can stay informed about your delivery.
IS THE PORTRAIT FRAMED?
No. I believe that picture framing is an art form in itself so I will leave that to the professionals. I also feel that framing your portrait involves a lot of personal decisions that need to be made depending on where it will be displayed.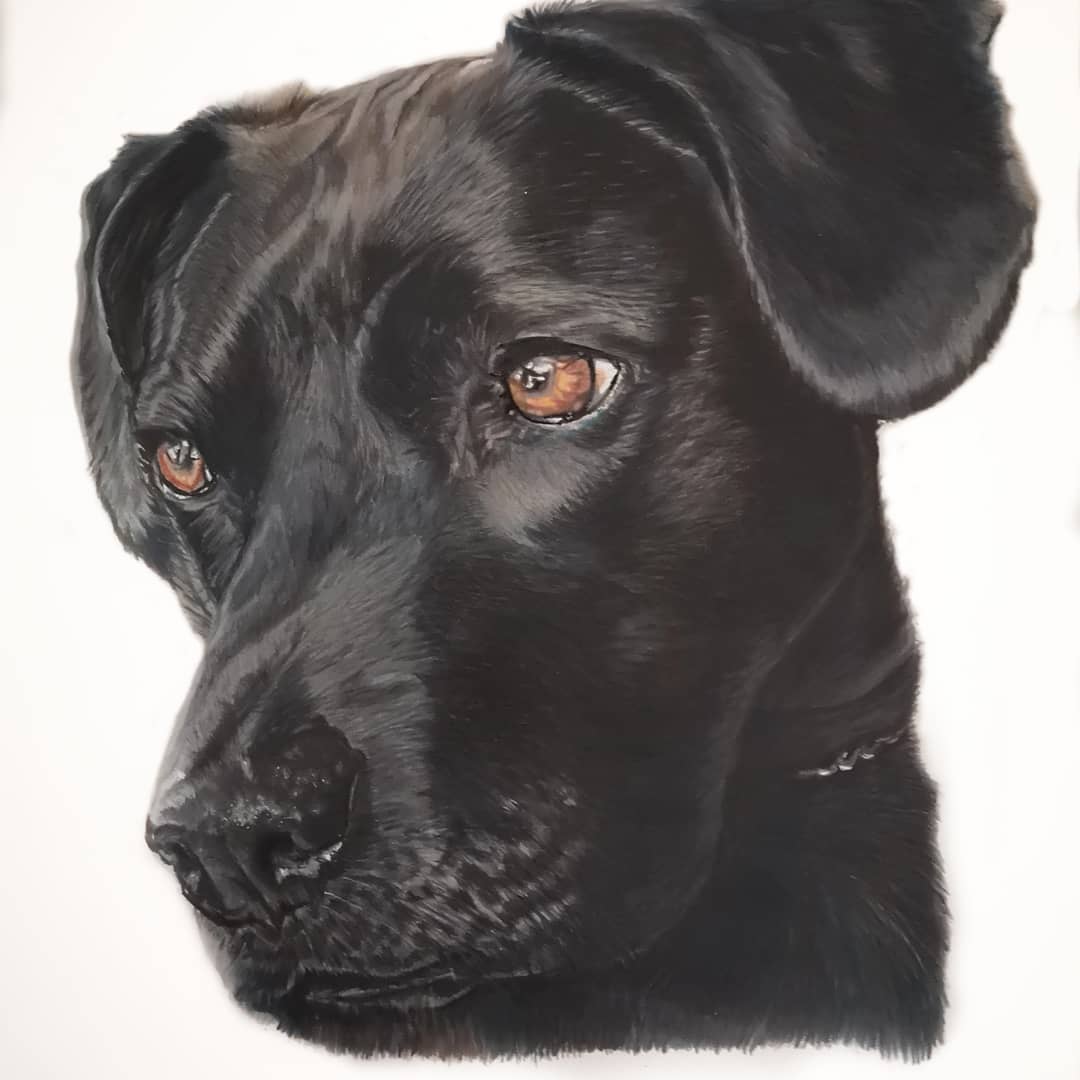 View Seleena's Art
Visit Seleena's portraits gallery to see side-by-side pictures of custom portraits of dogs and cats. Don't hesitate to inquire if you have another furry animal in your life.
View Our Gallery