How It Works
Choose a size for your portrait.
Custom pet portrait sizes can be found on my Pricing page. The size you choose may be determined by where you would like to display your portrait and how much you would like to spend.
Pricing varies according to size of the drawing paper that is required as well as the proportion of the pet being drawn, head and neck or full body.
If you would like to add multiple pets to your portrait then please contact me and we can discuss how to configure a portrait that will fit your needs and your budget.
Choose a photo or photos that best represent your pet.
In order to create something unique and special for you I will need a good photograph, or several if you feel that one does not capture the feeling you're trying to express. I can work with separate images if you wish to combine more than one subject in the portrait.
It is important to provide clear quality digital photos. Large photos that show the detail of the subject will help me to convey the realistic style that is important to making your pet portrait special.
Things to consider when choosing your photo(s):
Lighting

that allows details to be seen on your pet and does not distort colour.

The

eye colour

and

fur colour

of your pet are accurately depicted in your photo.

Placement

of your pet in the photo should be

close enough

to see the details of your pet such as fur direction or distinctive marks characteristic of your pet.
If you are struggling to find a photo that you like then please contact me and we can discuss together which would be suitable for creating a special keepsake for you.
Let's Chat
Once you've decided on a size and have chosen your photos then please email me via my Contact page and we can discuss together how to create your special custom portrait.
I know how special your pet is to you or those you care about and I look forward to working with you in the process of creating this special gift.
Payment Process
Full payment is required prior to beginning your commission. Once we have discussed your portrait and you are happy with the size and composition then payment can be made. After payment is complete your commission will be placed on the wait list at that time.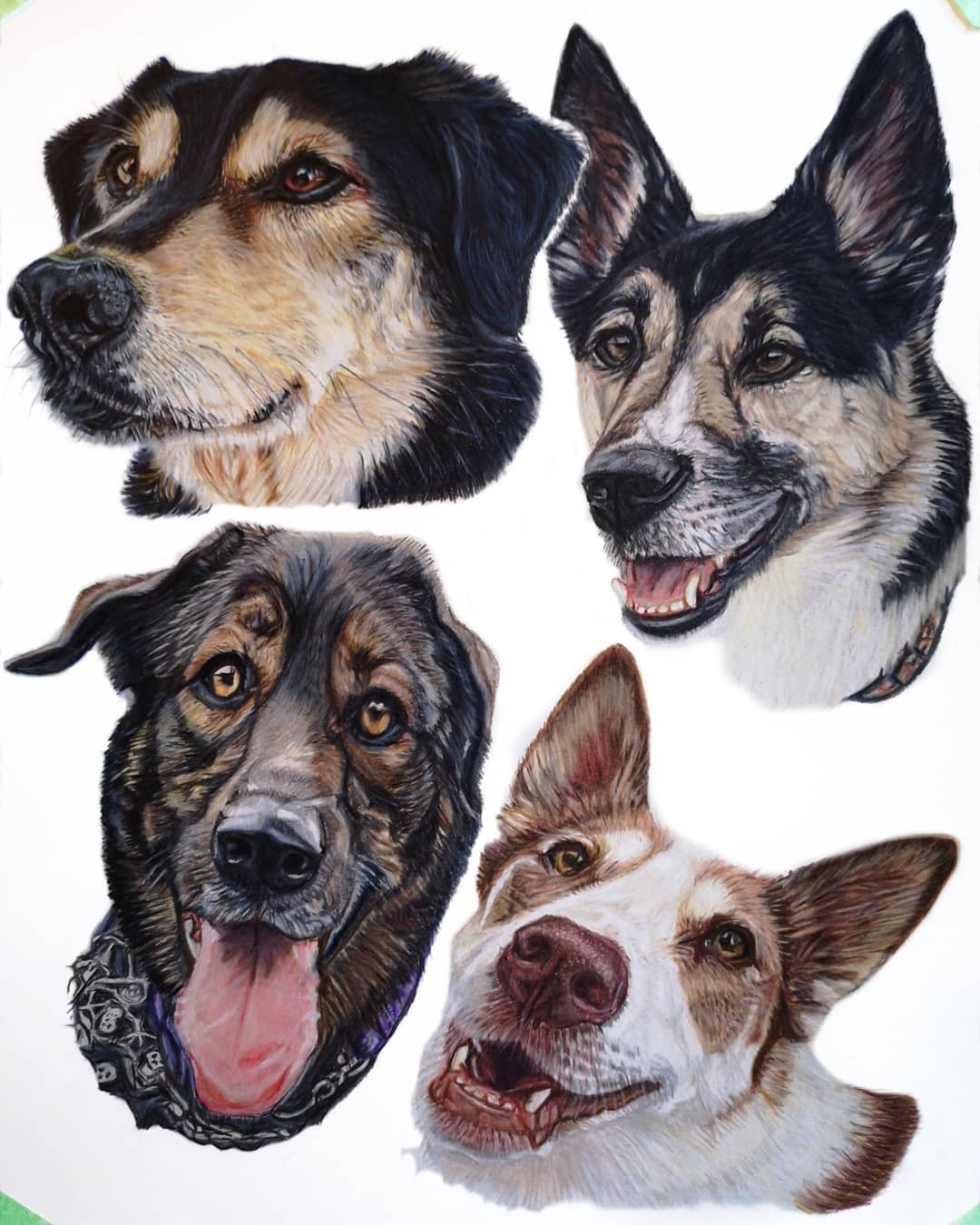 Ready to Order?
Fill out our custom pet portrait form today and we will get back to you within 1 to 3 business days to review your order.
Book Your Custom Portrait