Custom Pet Portraits Pricing
Custom Pet Portrait Pricing
My prices are in CAD dollars and reflect a single subject's head. For multiple subjects in one portrait, prices will be adjusted to accommodate the size and layout.
I generally draw my pet portraits from the neck up but if you would like to include a full body then I am happy to do so and we can further discuss the proper size and adjust the price accordingly.
All portraits are drawn using Faber Castell Polychromos and Caran d'Ache Luminance pencils on acid-free paper to preserve their longevity. My pet portraits are drawn on a white background unless otherwise requested and discussed.
PRICE LIST (Single Subject)
 6 x 8     $ 200
8 x 10    $ 285
9 x 12    $ 340
11 x 14   $ 400
12 x 18   $ 480
 CUSTOM Please Inquire
PAYMENT PROCESS

Full payment is required prior to beginning your commission. Once we have discussed your custom portrait and you are happy with the size and composition then payment can be made.
If you have any questions regarding the sizes or pricing of a portrait then please feel free to contact me. I look forward to hearing from you.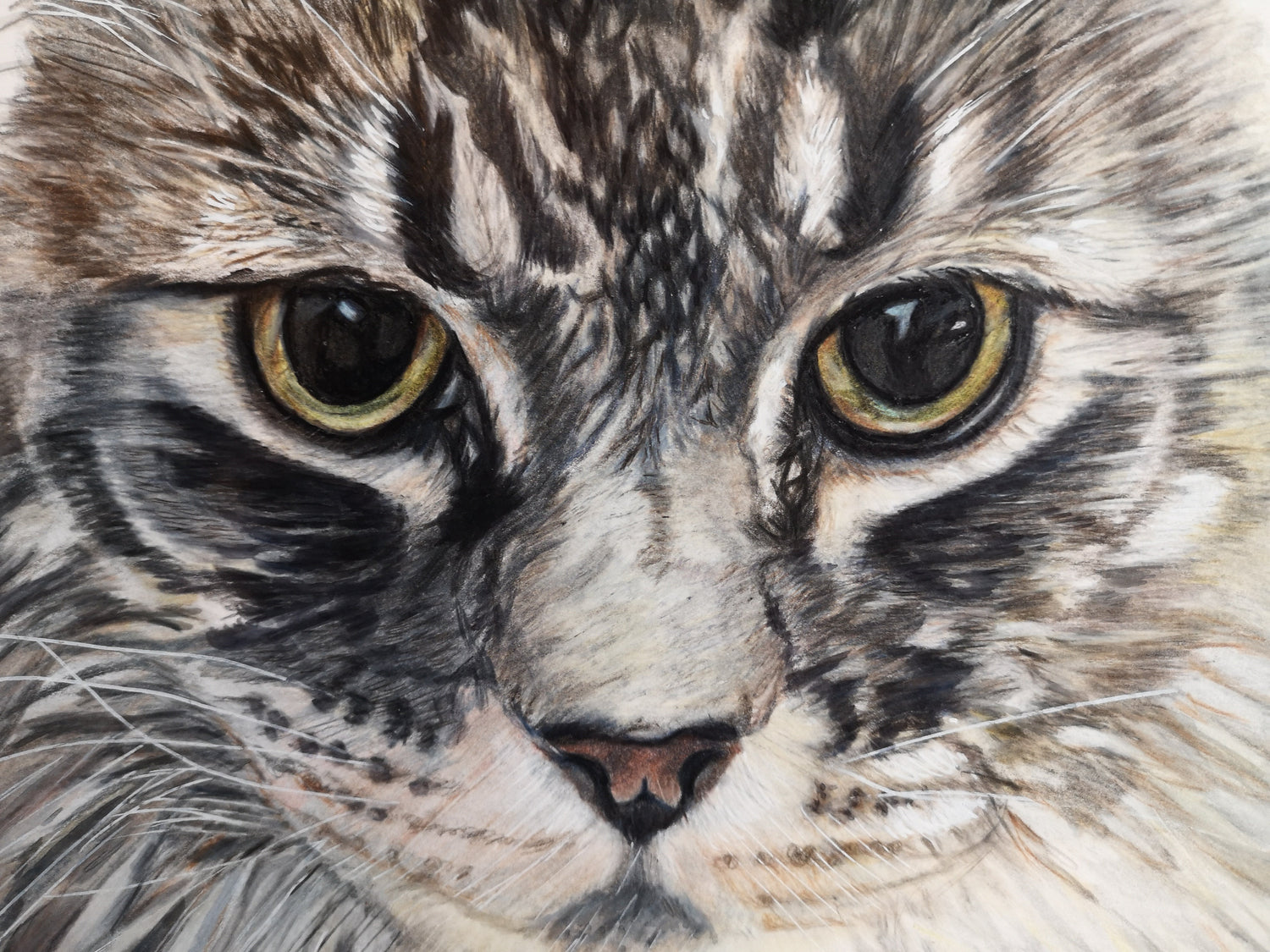 Ready to Order?
Fill out our custom pet portrait form today and we will get back to you within 1 to 3 business days to review your order.
Book My Pet Portrait